Wild Mint With Sage
Strengthens your body's defenses and sharpens the mind while promoting brain, bone, and dental health. Vitamin D3 (30mcg) and vitamin B12 (6mcg) leave you feeling bright even when the sun is not. 
100% guaranteed—return for full refund if not satisfied
Absorb vitamins and supplements as you brush
Free Shipping on Orders $25+
Remineralizing nHa

Cruelty-free

SLS-Free

Vegan

Gluten-Free

Natural Flavors
Dentist-formulated premium oral care
Brightly whitens teeth

Strong enough to get out stains. Gentle enough to not strip enamel.

Fights plaque and free radicals

Removes build-up, neutralizes acid, and promotes good bacteria.

Relieves sensitivity

Vitamins C + E soothe and restore gums, remineralizing nHa reduces sensitivity.
naturally-whitening

dentist-made

earth-friendly

travel-ready
vitamins & supplements
absorbed as you brush
Duo's toothpaste tablets allow you to absorb essential vitamins and supplements directly into your system as you brush (plus, you can ditch those giant horse-pills!).
How to brush with Duo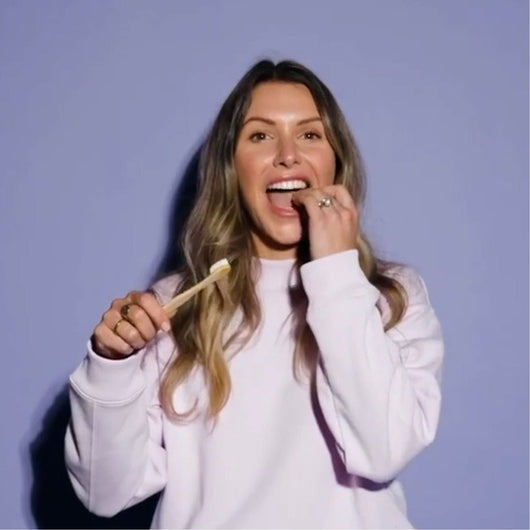 crush
Pop a tablet and
chew to break down.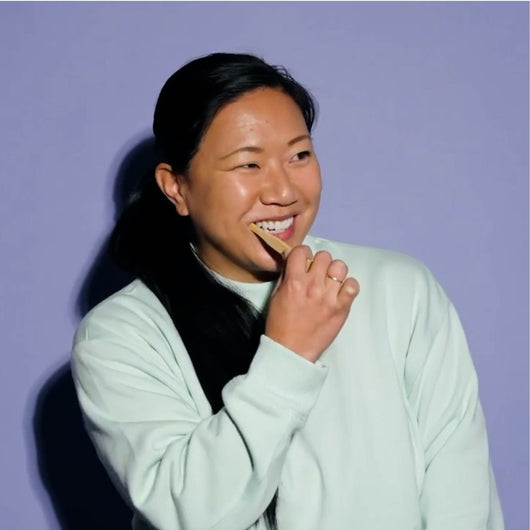 brush
Wet your toothbrush, and
brush to activate foam.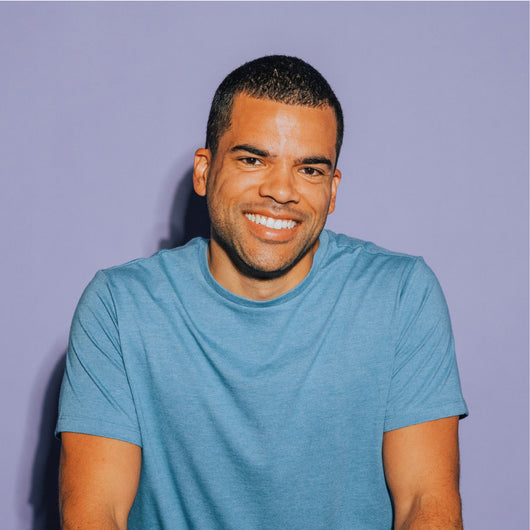 smile
Rinse and smile.
No need to swallow.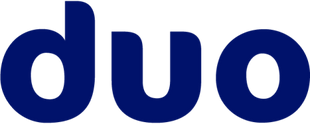 Includes beneficial vitamins & supplements to support your everyday health
Hydrating foam promotes a balanced oral microbiome
Contains botanical extracts and natural ingredients, including antioxidants and nHA
Plastic-free, mess-free, travel-friendly and designed for your bathroom sink
Standard toothpaste
No extra health benefit aside from standard oral care
Contains SLS, which dries your mouth and can lead to bad breath
Uses fillers, harsh cleaning agents, and other potentially toxic chemicals
Gunky paste in plastic tubes that can't be recycled
Loved and recommended by other dentists.
Plenty of foamy action, leaving your teeth feeling clean, fresh and polished all with the peace of mind of safe natural ingredients and a boosted benefit of vitamins and minerals. This is a tremendous product for all.
Duo is exciting for many reasons! nHA rebuilds, restores, and protects the enamel, while offering an alternative to traditional fluoride that also whitens and fights sensitivity.
The Duo purpose of preventing cavities and sensitivity while simultaneously delivering functional ingredients through mucosal absorption is genius.
Duo has me excited about brushing again. Thanks to the caffeine and melatonin, I have consolidated my morning and evening routines.
The addition of vitamins and minerals is a unique idea that feels so intuitive for oral health! I am excited that each blend benefits my patients in a unique way!
Duo's tablets are a quick, easy, and refreshing way to strengthen AND whiten my teeth.
find a variety for every moment
Total 5 star reviews: 103
Total 4 star reviews: 0
Total 3 star reviews: 0
Total 2 star reviews: 0
Total 1 star reviews: 0
Great toothpaste with an added boost!

I have absolutely loved my duo immunity toothpaste tablets. I've tried a few different tablet toothpastes, and it is amazing how much better duo feels than others - I can feel it foaming up and getting my teeth clean as I brush, which other tablets never seem to get quite right. And on top of that, I'm FINALLY getting the Vitamin D supplements that my doctor has been telling me to take for half a decade, without having to remember to take a separate pill everyday. Overall great product, highly recommend.

An easy way to get your vitamins!

Living in a rainy climate means I'm a little low on Vitamin D, so I chose the Immunity toothpaste. I like knowing that my toothpaste delivers the vitamins I need twice a day, every day!

It has a nice flavor, too, and I love the glass jar with its metal lid. You can't recycle an empty tube of toothpaste, but the Duo jar is completely recyclable.

PS

SO MUCH EASIER

I travel a lot for work and leisure, and these tiny bottles and dry tablets are SO much more convenient for me. My portions are controlled and less wasteful, I don't get toothpaste on anything, and it's a great brushing experience that boosts my immune system every morning!

OBSESSED

I started using the Energy duo tablets to give my mornings a much needed boost before I got to my morning cup of coffee. I now use them for a mid-day refresh and it's become such a lovely (and healthy) ritual that I've baked into my day. The flavor is refreshing, more foam than any other tablets I've tried, and I can't get over the added benefits of the caffeine, B12, and L-theanine. LOVE LOVE.
Reviews Loaded
Reviews Added