naturally-whitening

dentist-made

earth-friendly

travel-ready
vitamins & supplements
absorbed as you brush
Formulated by two dentists, Duo makes the first naturally whitening, earth-friendly tablet toothpaste infused with vitamins + supplements.
Customize your daily Duo to get more of what you need.
How to brush with Duo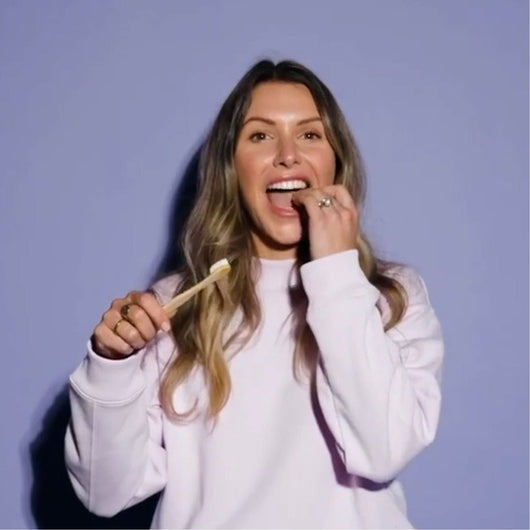 crush
Pop a tablet and
chew to break down.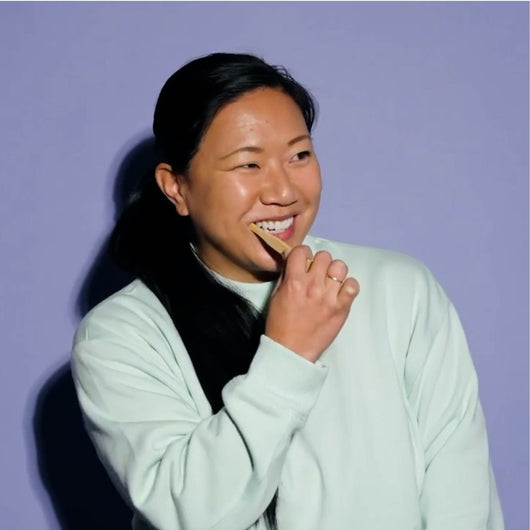 brush
Wet your toothbrush, and
brush to activate foam.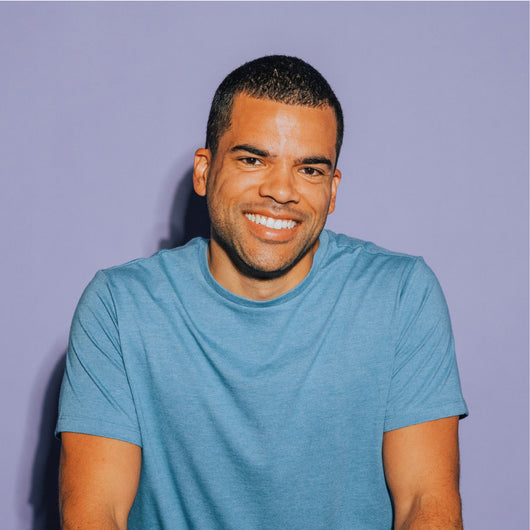 smile
Rinse and smile.
No need to swallow.
better for the planet
Refillable glass bottles > plastic tube waste
better brushing experience
Delicious flavor and silky foam keep a good habit going
better for your dental health
Made with premium ingredients; created and recommended by dentists
better for you
Whole-body benefits rapidly delivered through your gums
All-natural

Earth-friendly

Travel-ready

Whitening

All-natural

Earth-friendly

Travel-ready

Whitening
Loved and
recommended by
other dentists.
Plenty of foamy action, leaving your teeth feeling clean, fresh and polished all with the peace of mind of safe natural ingredients and a boosted benefit of vitamins and minerals. This is a tremendous product for all.
Duo is exciting for many reasons! nHA rebuilds, restores, and protects the enamel, while offering an alternative to traditional fluoride that also whitens and fights sensitivity.
The Duo purpose of preventing cavities and sensitivity while simultaneously delivering functional ingredients through mucosal absorption is genius.
Duo has me excited about brushing again. Thanks to the caffeine and melatonin, I have consolidated my morning and evening routines.
The addition of vitamins and minerals is a unique idea that feels so intuitive for oral health! I am excited that each blend benefits my patients in a unique way!
Duo's tablets are a quick, easy, and refreshing way to strengthen AND whiten my teeth.
we love our #duodiehard community